By Pat Eby Special to the Post-Dispatch

When imagination, ingenuity, and engineering collide in a crowded garage deck for Brian Watson and Ben Bower, art happens. Their work, Augusta Missouri Metal Arts, is firmly entrenched in a community where collectors and corporations purchase their art from rusty, reused or copper-rich metal. Giant carvings, flame-clad panels, floorboards, custom furniture, and the signs and messages that emerge from their workshop are integrated into Augusta's community life.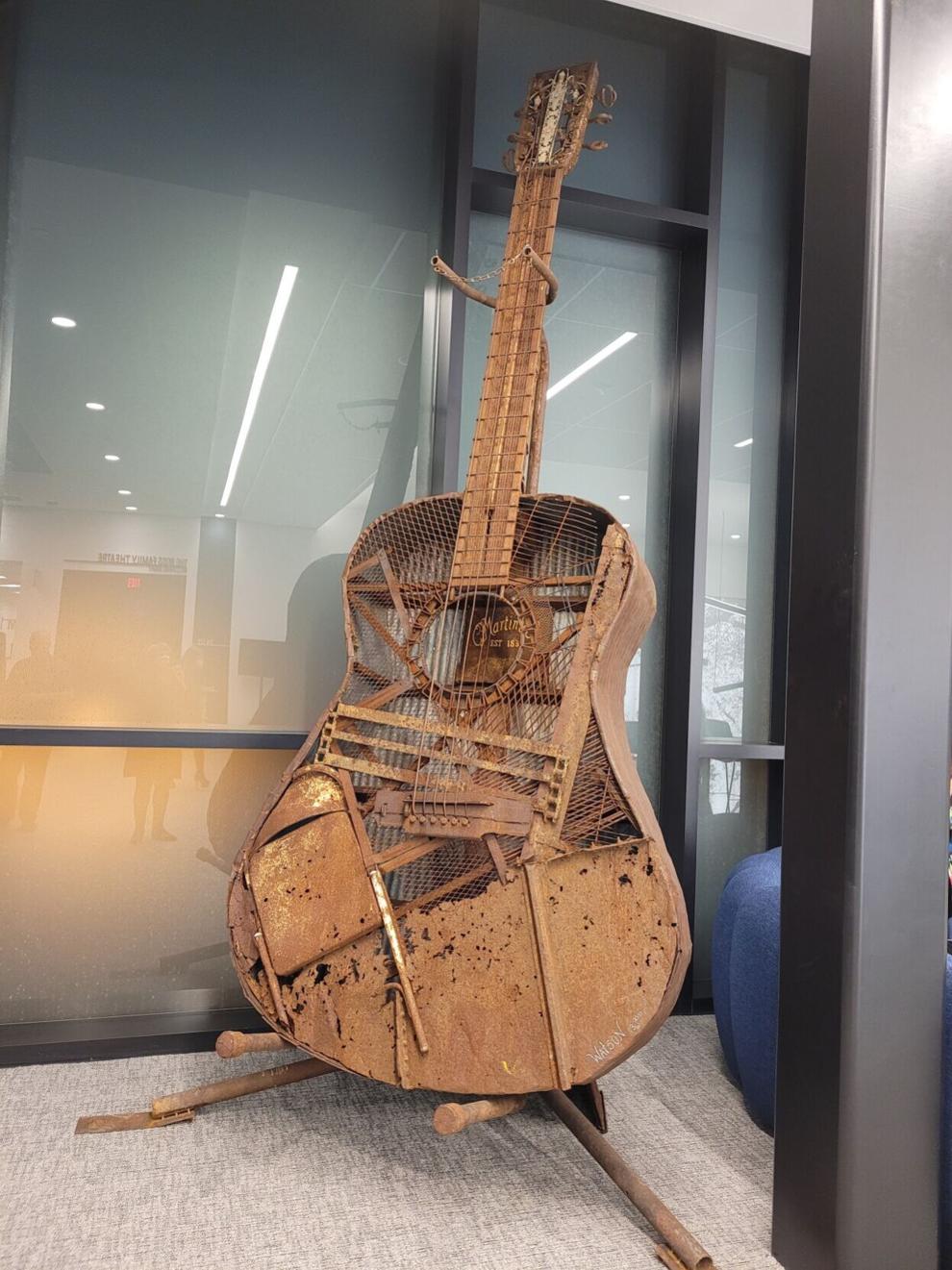 ducks in a row • Although Boyher and Watson have been working with metals in the flashing and ornamental metal industries together for 10 years, their artwork has replaced this work and is now the focus of their business. A figurine out of recycled, recycled metal they made from an incoming duck landing that has a wingspan of 23.5 feet, prompted Watson to send a bunch of emails with photos about the project.
"We thought if we could get this picture of this duck in there, people would respond because it's weird and unusual. It's a huge business card that we can shove in there to see what happens," Watson says.
This massive duck, which is among the largest duck sculptures in the United States, is elegantly shaped and constructed. Its construction has a built-in surplus for its fixation and strengthening. Both Boyher and Watson have good backgrounds in robust building techniques. They also customize the design tools as needed for each of their projects.
Boher's art projects at high school in Colorado included building an airplane and kayak under the direction of inspirational art teacher Robert Mann. Boyher was also a partner in a pre-construction home renovation business in the Tower Grove area. He holds a patent for a tool he designed for the marine industry that makes it easier to work on a specific type of outboard engine.

Watson served six years in the Nuclear Navy, then left to spend 10 years on a team that built a spherical reactor to produce titanium nanopowders. When the team left to move to Augusta, he reconnected with his wife's family, including her cousin Ben. Boher was as curious about the process and construction as Watson was. Ten years ago, the two started working together.
Moving metal chasing a dream • Once the two men began working on the sculptures, they made a thoughtful transfer to art. Their custom airfoils top more than a few rooftops in the area, while custom-designed and custom-made copper panels have become pieces of art in many homes. They smear their panels with flame for extra color and flair. They also design custom furniture that includes metalwork, specialized fire screens, candlesticks, lamp shades, small site-specific carvings, wall hangings and signage.
Today, the two are committed to making art that is expressive, individualistic, and unique. "Most guys would stay with what they knew and make a bunch of money. Instead, Ben and I build wacky things in my garage. What we want now is to make really good art, specifically more large-scale sculptures, that people want to buy. Over the course of the year 10 years together, we migrated three different times to do something different — we're where we want to stay now," Watson says.
In which direction is the wind blowing? • For both men, the past three years have been a time to re-evaluate what is important in life. "The pandemic hiatus has certainly slowed down and appreciated the things close to us," Boeher says. "Spending time with my family every day, making our art – these things are more satisfying. It is not yet as profitable as working in high-end homes, but that is the path we follow."
"Ben and I have something we call a blue cup of coffee," Watson says. "We don't want to make blue coffee cups all day," Watson says. We don't want to run a factory here. We walk a fine line between keeping things fresh and making a living.
"There is a market for ducks and other large statues, from collectors to clubs to museums. If someone is interested in a unique sign for their building, we are OK. For now, we put the word out about what we can do and see where it lands."
.